The editor allows you to monitor log-files for changes. If you activate the monitoring of the current document - all added lines to the file on disk will be added to the open document. The log-file monitoring menu items are located in the document tab context menu (right click on a document tab).

You can enter keywords in "highlighter options" to highlight the lines containing certain words, as seen below.

In the simple example above the keywords "info", "error" and "type" have highlighter options attached to them.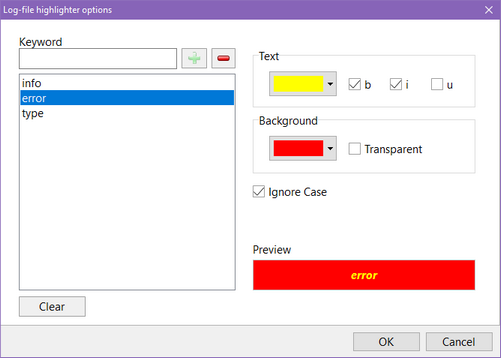 To make sure the editor scroll down when new lines are added - turn on the option "Follow trail".